Principal, GRN Vision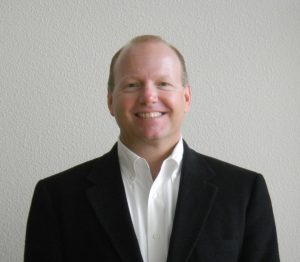 GRN Vision is the culmination of all of the life experiences that Dave has gathered to date. Dave brings his talents and wealth of experience by helping clients become more efficient in their operations, allowing them to leverage the savings and improving their bottom line as well as the environment.
Creating cost-effective healthy, productive indoor environments while preserving our natural resources simply makes good business sense and training individuals to reach their potential are all possibilities within the GRN Vision range of services. It is not often that clients can use the strategies of large corporations while maintaining the personal touch and outreach of a small business, but with the associations of GRN Vision and its partners, we are bringing a new way of operating within reach. Just ask us how.
Dave Ray is the former owner of ServiceMax Cleaning Systems. As a business owner for over a decade, he has not only survived, but thrived and adapted his business to remain an industry leader. By transitioning the business from an antiquated, average-performing business into a dynamic industry leader, many lessons were learned. Not only did the transition involve the change into a green cleaning operation, but also involved diversifying the operation into an accommodating customer service-oriented entity. From the hiccup after 911 to the recent financial meltdown, Dave was able to keep his many return clients happy as well as offer additional services by diversifying the operation. Motivating a great team of professionals that started from the ground up has been the key to success. Working with goal driven clients and providing the educational insights of how and why to demand green cleaning have driven the continued development of not only personnel, but systems as well.
Prior to opening ServiceMax, Dave began his career after receiving a bachelors degree in political science from the University of Massachusetts. Dave began his professional career with Fortis Financial Group in Denver, Colorado where he worked as a financial planner on a commission basis. As he worked his way up to district manager, Dave learned the value of customer service and the need for continued education. In 1994 Las Vegas became home. Working as a regional director and opening an office for Jani King, an international franchise company, Dave became interested in business ownership. After working for Jani King in Las Vegas and Los Angeles, Dave opened the Las Vegas office which continues to grow to this day.
As a founding member and Board member for the Building Owners and Managers Association (BOMA), experiences such as lobbying, moderating, organizing and motivating became second nature as he helped the organization grow. Although still an active member, it was his experience with the U.S. Green Building Council - Nevada Chapter (USGBCNV ) that rekindled his passion for sustainability that Dave learned during his youth on a farm. Giving back to his community was the main factor in Dave becoming a board member and president of USGBCNV. As past president, Dave still is involved with committee work in advocacy and advancing green schools.