Project Profile
Construction Sustainability Consulting: Konami Gaming LEED Silver Expansion Project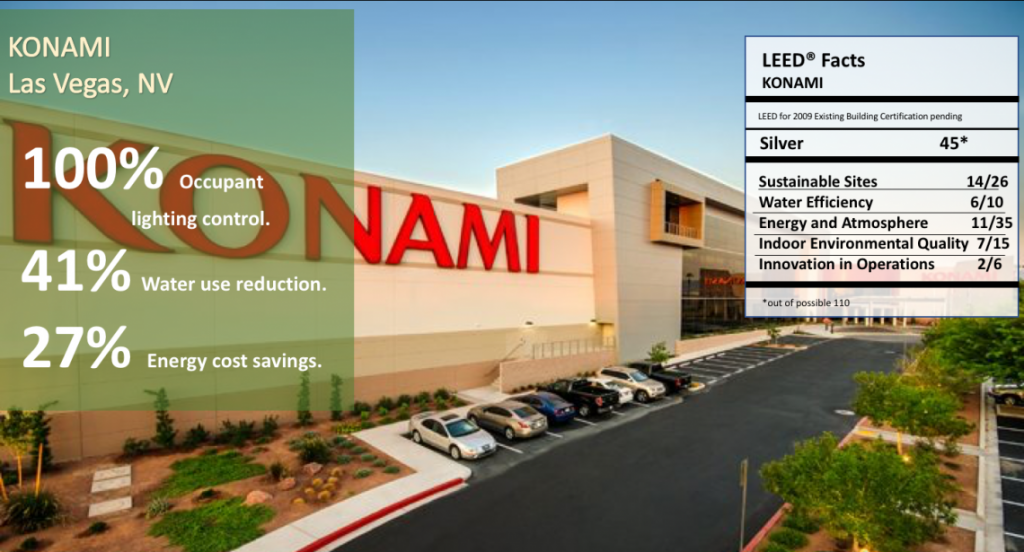 The Konami Gaming Office & Manufacturing project was designed by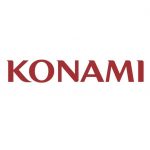 10x9 Design Architects,  anticipated to achieve LEED Silver certification.  Konami Gaming, a leading innovator of slot machines and gaming enterprise management systems worldwide, was able to maintain their production capability during the full duration of the expansion and renovation project.  This project expanded and fully renovated the existing 120,000 sf facility to create a new 316,000 sf 3-story building.   The engagement of GRN Vision Sustainability Consulting ensured that the new building many sustainable energy and water saving design strategies and automated technologies from the design were incorporated into the built project.
GRN Vision was retained by the general contractor, Martin Harris Construction as Sustainability Strategists to provide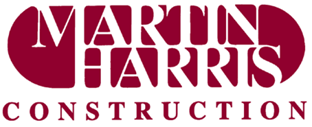 LEED and Sustainability Consulting services during the construction phase to ensure that the project would achieve its goal of LEED Silver certification.  GRN Vision coordinated the LEED Certification sustainability documentation between the architect, Martin Harris and the subcontractors.  Attaining a LEED Silver Certification will enable Konami Gaming to qualify for a significant property tax abatement under the Nevada Governor's Office of Energy LEED green building partial tax abatement incentive program.
GRN Vision were charged with optimizing the potential credits available to the Konami project. With past performance as an indicator of GRN Vision's ability to create a strategic path to justify and then document additional LEED Credits to realize additional points, the project is on sure footing to attain their desired LEED Silver Certification.
With an eye to the future performance of the facility, GRN Vision Principal Dave Ray created optional operational strategies that can be easily be implemented even immediately by Konami will not only save the facility significantly in operational costs, these innovations will additionally qualify to the project to earn additional LEED Credits for the current Certification when implemented.  Dave Ray as well provided that the Strategies provided by GRN Vision's team take a full lifecycle view of the projects that GRN Vision is involved within to truly bring integrated solutions to the forefront for the benefit the Owner - Investor as well as the facility and its occupants.