GRN Vision Core Services - Capabilities
Green Building Certifications: LEED, Energy Star, Living Building Challenge, Net Zero Energy, WELL Building Standard, Green Globes, ISO14001
Sustainability Program Development and Performance Assessments
Deep Energy Retrofits and Energy Star Certification.
Federal Sustainable Building Certification and Guiding Principles Compliance
Program Management, Owner and Agency Project Criteria Development including LEED New Construction and/or Existing Buildings Integrative Process Plan Optimization
Facilitated Integrative Process Project Delivery Consultation
Project Management and Sustainable Project Validation and Oversight
Comprehensive Materials Transparency Research, Audits and Validations utilizing Declare, Health Product Declaration Collaborative (HPD) and Pharos programs
Comprehensive Investment Grade Energy Audits and Benchmarking utilizing Energy Efficiency Best Management Practices - Planning, Documentation, and Opportunities Assessments
Performance Contract 3rd Party Oversight and Verifications for Financial Institution and Governmental Entity Compliance
Green Building training, In-House Seminars and Continuing Education
Green House Gases (GHG) / Carbon Reduction Plans and Program Administration
Alternative Energy, Renewable Energy, Net Zero Energy Solutions, Energy Storage Solutions, Decentralized Energy Procurement Plans, Agreements and Investment Multi-Factor Viability Analysis
Sustainability Program Development - Management including:
Resource (Water, Energy and any other Resource) Conservation Policy Development
Development of Owner's Project Requirements and Basis of Design Documents
Building Exterior, Site and Hardscape Management Policy Development
Integrated Pest Management, Erosion Control, and Landscape Management Policy Development
Building and Site Heat Island Effect Mitigation Policy Development
Commissioning, Retro-Commissioning, M&V Plans, Energy Modeling, Analysis and Improvement Implementation
Tax Rebate and Regulatory Agency Incentive Submissions, and Compliance Administration
Building Operating Protocols Inclusive of Systems Narratives, Sequence of Operations and Facility Maintenance Policy Development complying with the most stringent O&M Plan Requirements
Construction Waste Management Planning, Recycling Plans
Sustainable Purchasing Policy Development
Solid Waste Management Policy Development
Green Cleaning Policy Development with Facility Specific Training Program Development
Indoor Air Quality Optimization Policy Development including Construction Specific IAQ Plans and Ongoing Facility Operations IAQ Optimization

USGBC Faculty is a global network of credible, qualified instructors, teachers and facilitators with deep expertise in and passion for sustainability that cuts across sectors, cultures and geographies. For more than a decade, USGBC Faculty members have played a leading role in our movement to enhance the way buildings and communities are designed, built and operated. Their deep expertise on a broad range of sustainability themes— from rating systems to real estate— makes them highly sought after presenters of both information and inspiration.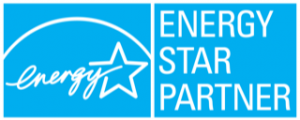 ENERGY STAR service and product provider (SPP) partners are companies that assist commercial buildings with running more efficiently by helping clients with benchmarking energy performance, improving efficiency, and earning recognition.
To partner with ENERGY STAR, a company must demonstrate a minimum level of past and ongoing experience working with Portfolio Manager and earning ENERGY STAR certification for their client buildings.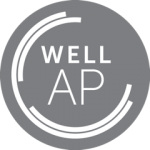 The WELL Accredited Professional (WELL AP) credential denotes expertise in the WELL Building StandardTM and a commitment to advancing human health and wellness in buildings and communities.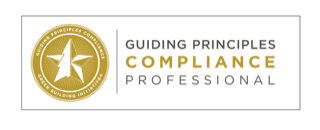 The Guiding Principles Compliance Assessment Program, offered by the Green Building Initiative, is the first third-party assessment and rating program designed specifically for federal agencies to assess compliance with the federal Guiding Principles.

Trained specifically in the Green Globes® building assessment and certification process, certified GGPs are qualified industry professionals ready to share their insights. Professionals seeking the GGP designation need at least five years of experience in the design and construction phases of green buildings in the commercial, educational, industrial or healthcare sectors.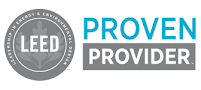 Organizations that demonstrate and maintain high-quality project submissions through LEED Proven Provider receive benefits, such as greater access to a LEED reviewer and recognition from USGBC for their sustained track record of high-quality project submissions.